Architecture of Tradition and Innovation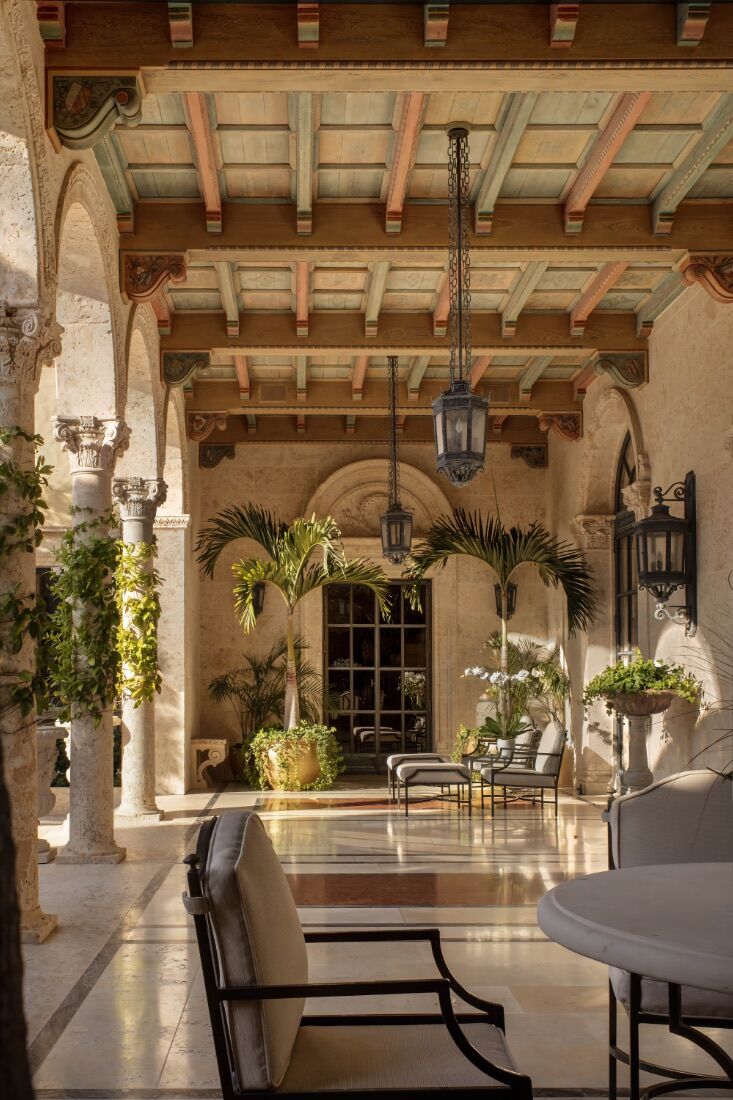 We are sought after by clients who share our goal in designing buildings that look and feel as if they have always been there. We are knowledgeable historians to the extent that we respect and know history without being slaves to it.
The Place is important to us. The climate, the history, the building materials, the precedents of building culture… all compose the building blocks which inform the design process. We do not build monuments to our own idiosyncratic vision.
Drawing inspiration from the wellspring of classical traditions, we have developed a body of work that reflects the theories of proportion and order, which have been passed down through scholarship and practice for generations.
We endeavour to stimulate academic and artistic development through support of continuing education which keeps us adept in the unique language of classical and traditional architecture.
Partners in business as well as in marriage, Anne Fairfax and Richard Sammons are the founding partners of the firm, which today comprises eighteen members. They are both members of the INTBAU College of Traditional Practitioners (ICTP), an international professional body for practitioners in traditional architecture, under the auspices of his Royal Highness, the Prince of Wales.
ANNE FAIRFAX
Founding director of both the Palm Beach office of Fairfax, Sammons & Partners, and the New York City office of Fairfax & Sammons Architects. Currently residing in Palm Beach, Anne serves as a commissioner of the Landmarks Preservation Commission of the Town of Palm Beach.
Download CV
RICHARD SAMMONS
Richard Sammons has a rich background in traditional period design and is an internationally recognized expert in the field of architectural proportion, having taught at The Prince of Wales' Institute of Architecture in London, England, Pratt Institute in New York City and The University of Notre Dame in Rome.
Download CV
We draw on individual strengths to provide a stimulating, creative and professional environment where our clients can be assured their needs will be met with the highest standards. The F&S team is a diverse group with exceptional talents.
Partial List of our clients
The Bennett Hofford Company, Charleston, SC
Liv Tyler, Greenwich Village, NY
Steven & Cynthia Brill, Bedford, NY
Matthew Broderick & Sarah Jessica Parker, NY, NY
Ed & Nancy Madden, Palm Beach, FL
Nancy Marcantonio, Southport, CT
Christopher Martell & Arianna Packard, NY, NY
Tony Merck & Ann Long, Charleston, SC
Robert & Chantal Miller, Hong Kong & NY, NY
John R. Neal & Catherine Woodford Clay, Lexington, KY
Prince Pavlos & Princess Marie Chantal, NY, NY
Alex Papachristidis, NY, NY
Donald & Patricia Oresman, NY, NY
Tom Pearsall, Washington, CT
David & Faith Pedowitz, Bedford, NY
Robert Pirie, Greenwich Village, NY
Fred & Diana Prince, The Plains, VA
Frank Richardson & Kimba Wood, NY, NY & Bedford, NY
William & Carol Browne, Greenwich, CT & Palm Beach, FL
John Guare & Adele Chatfield Taylor, Long Beach & NY, NY
Louis Hager, Cooperstown, NY
William H. & Candace Hamm, Palm Beach, FL
Dorothy Henry, Greenwich, CT
Plantation Houses & Kennels, Easy Hall, Barbados
Benjamin & Meredith Jenkins, NY, NY
Keith Johnson & Glenn Senk, Palm Beach, FL
Dona Just, NY, NY
Jane & Charles Klein, NY, NY
Christopher Landers, Charleston, SC
Colleen Lydon, Dominican Republic
Hans Peter Malt, Southampton, NY
The Minister of Culture, Andorra
Charles & Sara Ayres, NY, NY
Barbara and Joe Allbritton
Andre Bauer, Charleston, SC
Michael & Diana Brooks, Isle of Wight & Hobe Sound, FL
Christopher and Kim Browne, NY, NY
James Gaddy, Mt. Pleasant, SC
William & Ophelia Rudin, NY, NY
Paul & Betsy Shiverick, Palm Beach & Southport, CT
Jack & Annelise Simmons, Wares Wharf, VA
Carl & Hunter Smith, Gulf Stream, FL & Charlottesville, VA
Jay & Tracy Snyder, NY, NY
Allen & Claudia Sperry, NY, NY
Martin & Jenny Spollen, NY, NY
David & Jennifer Stockman, Greenwich, CT
Peter & Helen Stovell, Fairfield, CT
Tavistock Group, Bahamas
Victoria Thomas, Reston, VA
Eytan & Rachel Tigay, Greenwich Village, NY
James & Nancy Utaski, Jupiter, FL
Eric & Christa Wright, Southport, CT
Jeremy & Sarah Goldstein, NY, NY
Margaret Halsey Gardiner, Quogue, NY
Eleni & Randall Gianopolous NY, NY
Alain & Anne Goldrach, NY, NY
Don & Nancy Carter, Palm Beach, FL
Jim Clark, Palm Beach, FL & Miami, FL
Nancy Clark, NY, NY
The Coffee House. NY, NY
Julian & Carol Cohen, Boston, MA & Palm Beach, FL
Arthur & Linda Collins, Snedens Landing, NY
Jacob Collins & Ann Brashares, NY, NY
Raymond Cosman, Jupiter, FL
Jim & Kathryn Cowles, Southampton, NY
Stefania de Kenessey, NY, NY
Loic & Becky de Kertanguy, Hobe Sound, FL
Vito & Rachel Desario, Greenwich Village, NY
Charles & Valerie Diker
William & Jane Donaldson, South Salem, NY
Joseph Evangelisti, NY, NY
Carlos & Rosemary Ferrer, Palm Beach, FL
Michael Field & Jeff Arnsted, NY, NY
Steven & April Finch, Palm Beach, FL
Emily Frick, Locust Valley, NY
Steve & Gretchen Burke, NY, NY
Eli & Rebecca Gridish, Ceasaria, Israel