Guadix, Spain
Urban Design Competition
Our intention is to connect the old center of the city with the rest of the urban fabric. The goal of our proposal is to recover and provide new access to key areas of the historic center, with new access ramps and stairways to the citadel, renovated pathways and
multi-use, and new and rehabilitated houses. The proposal takes into account the possibility of future access to the citadel through the northeast. Parking on the surface is proposed, in the vicinity of the Plaza de Pedro Mendoza, but ingeniously configured to preserve the historical character of the area, thus allowing the convenient observation of monuments, the enjoyment of the cafes, and the new park. The new park includes vegetation native to the region, provides shade, and places to congregate.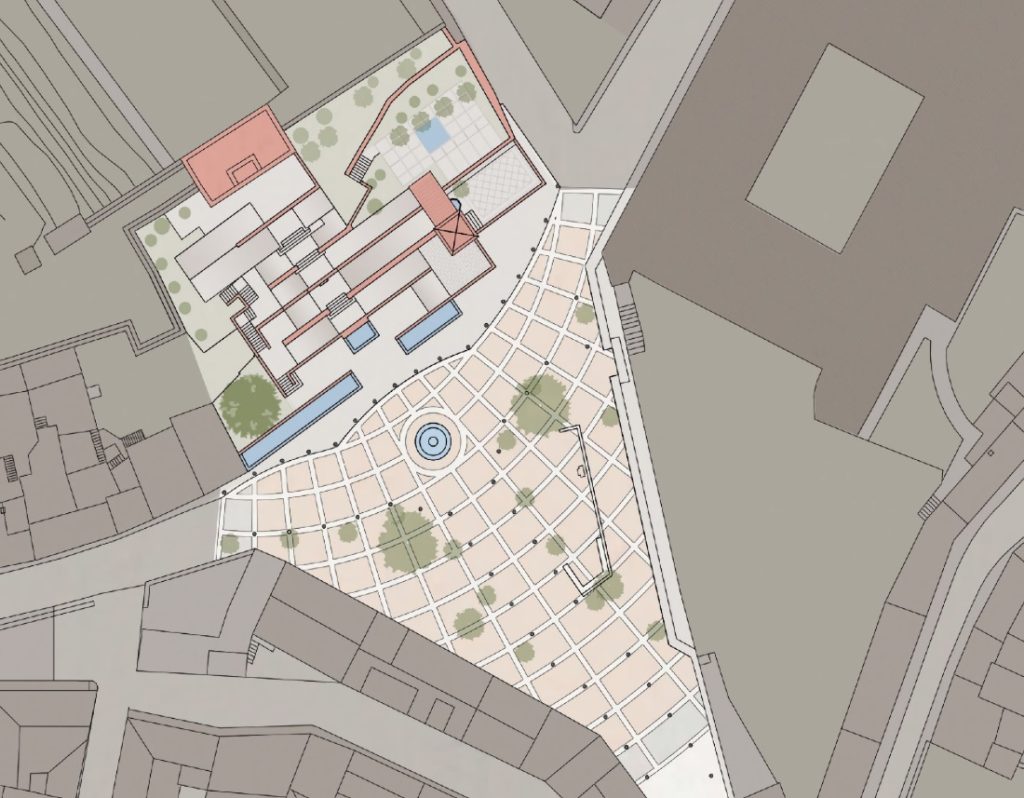 A combination of houses, new and restored, is proposed in the vicinity of the new Parador. This complex provides new housing and opportunities for the use of traditional building systems. A new tower serves as a visual marker of the neighborhood and observation point.
The old church of San Agustín now gives its main face to a small and cozy public space and garden. A visual corridor is established to create a connection with the cathedral tower. Two levels of underground parking, under the plaza and partially under the dwellings, are included in the plan.